I'm 33 today.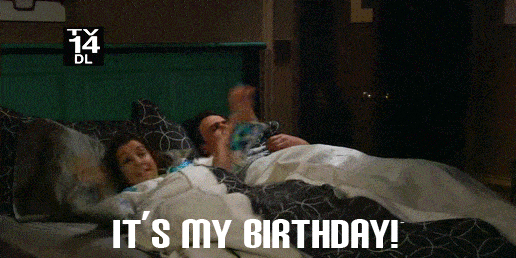 Overall, I'm very happy. I have a good house (it's not an old doer-upper or brand new self built eco house, which would be my top picks but unlike those two, I can afford it!), happily married (we've been together 13 years next month), absolutely besotted with my gorgeous, bat shit crazy, tornado of a daughter and I have a good stable job with brilliant management and co workers.
HOWEVER!
I think I might start treating my birthdays like MOT's. Just to see if there are any niggles that could be sorted out for the year(s) ahead. Kinda like New Year Resolutions, but made sober and not abandoned in February.
My life balance is out of whack. I'm not managing to juggle part time University study, part time work and spending quality time with my daughter, husband, friends, extended family… I have no hobbies, just an endless to-do list and something needs to give because I feel like I'm just bolting through tasks instead of enjoying my time. I'm pausing uni next year to chill out a bit and try to find a better balance before adding studying back on.
Health & fitness. I'm really unfit. And overweight but I'm less concerned about that. If I was given the choice of being able to run a 10k at my current size, or keeping my current fitness level but waking up a size 10, I'd rather run a 10k. I'm going to focus on my health in the next year with the aim of being able to do either Tough Mudder or a 10k at my next birthday. I've only got one body and I'm treating this one horribly.
Declutter – and finish it. Whole house, take no prisoners, decluttering. My husband has come around to the minimalist mindset which makes things much easier!
Counsellor/Therapist – Is there even a difference between these two things? My Mum died suddenly 18 months ago. I was 9 weeks away from giving birth so I just shut down and haven't really dealt with it since and I'm now finding that I can't stop tearing up when I'm on my own, mainly when I'm driving and that's probably not normal, to be crying off and on all day. So I've been thinking about seeing someone. I don't know if I'll actually do it, some inherently British mindset about self care being self indulgent, but I'm considering it.
Take up a hobby. Not something which serves another purpose like running to get fit or studying to gain a qualification. Something which is its own end. I'm leaning towards learning the cello. I've never learned an instrument before, can't read music. I just love the sound.